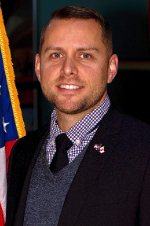 In honor of Veteran's Day, it seems fitting to post a student story highlighting of one of the many student veterans engaging in...
Read More
SU's Maxwell School undergraduate International Relations program along with the graduate Department of Public Administration and...
Read More
For most university programs, the summer months are quiet.  But, not so for Syracuse University Maxwell School's MPA program.  This...
Read More
Today we celebrate our graduates at the Maxwell School, Syracuse University.  Anyone who has ever worked at a university enjoys...
Read More
Autonomous Systems Policy Symposium Autonomous Systems and Their Policy, Law, and Governance Implications Autonomous Systems Policy...
Read More
Women in American Politics: 100 Years After Suffrage    One of my favorite lecture series at the Maxwell School is the State of Democracy...
Read More
Search
Posts by Date
October 2023
M
T
W
T
F
S
S
1
2
3
4
5
6
7
8
9
10
11
12
13
14
15
16
17
18
19
20
21
22
23
24
25
26
27
28
29
30
31
Subscribe to Blog via Email